Learning & Resource Center
Learn the history of the Ohio Rubber Group. Find archived newsletters, historian reports and technical presentations here.
History
Ohio Rubber Group
History of the Ohio Rubber Group
The Ohio Rubber Group was formed on January 1, 2008. Since 1928 when the first rubber group was formed, there have been several rubber groups in the Ohio geographical area which are no longer active.
The Inaugural meeting for the Ohio Rubber Group was held on January 22, 2008, at the Hilton Garden Inn in Twinsburg, Ohio. The officers were installed at the Board Meeting held earlier in the day prior to the Technical meeting and dinner.
The Group holds three Technical meetings yearly. The Winter Technical meeting is held in January, followed by the Spring Technical meeting in April. The Fall Technical meeting is held in September. There are two annual golf outings, one in June and a second outing in August.
History of the Northeast Ohio Rubber Group
On November 7, 1965, forty-eight men representing eighteen rubber companies and ten suppliers held an organizational meting at Howard Johnson's Motor inn in Geneva, Ohio. Mr. Cecil Draper of Geneva Rubber Company and Mr. Ben Larson of Naugatuck were most instrumental in making this meeting possible.
At the first regular meeting on February 8, 1966, one hundred-one members elected the following slate of officers:
Chairman: Howard Laney, Geneva Rubber Co.
Vice Chairman: John Frankfurth, Harwick Chemical Corp.
Secretary: Robert Betancourt, Packard Electric
Treasurer: Mike Domenick, Shell Chemical
The Group met at various locations in Northeast Ohio until 1971 when they moved to the Casa di Borally in Richmond Heights. All technical meetings have been held there since.
History of the Akron Rubber Group
In 1928, Harry L. Fisher, then Rubber Division, ACS chairman, suggested the formation of regional or local rubber groups. With his encouragement, affiliated regional groups were established in Akron, Los Angeles, Boston and Chicago. The original purpose of these regionally focused organizations was to encourage the exchange of industry related technical information by eliminating the barriers imposed by long distance travel.
The main objectives and intended benefits of this pioneer effort were to create an atmosphere for the sharing of current or innovative technical information and to establish an effective means for all rubber industry personnel to become acquainted. Currently, membership is offered to anyone with an interest or activity in the rubber industry. Because a top priority remains keeping the industry unified, the group enjoys a number of exciting activities.
The ideal location of local rubber groups, in general, was initiated in 1927 at a Richmond, Virginia meeting of the Rubber Division, ACS. At that time, four U.S. cities, Akron, Chicago, Los Angeles and Boston were targeted as sites for the formation of these groups. The groups would ideally serve as forums for discussion on industry hot topics, products and more while providing unity to the rubber community.
As a result of this initial discussion, the Akron Rubber Group was formed, holding their first meeting in February 1928 with Dr. R. P. Dinsmore heading the operation. Since then, the group has enjoyed a number of successful "firsts", establishing a mode of operation familiar and effective for all members, new and old.
November 1931
First public disclosure of a new polymer, Duprene (now known as Neoprene®. Present at this landmark meeting was Father Julius Niewland, head of the Dept. of Chemistry at Notre Dame whose early work in acetylene paved the way for Neoprene's development by DuPont chemists.
June 1932
First summer outing as a unified group. A golf and tennis party was held at Silver Lake Country Club for all members to enjoy. Aside from several years during World War II, this outing has been an annual event to which members look forward even now.
February 1948
First panel discussion format was used, setting forth a standard in presentation and discussion on which the group has continued to build. This pioneer format has since evolved into an afternoon symposium of papers covering rubber industry topics including engineering, marketing, quality control, processing and chemicals.
April 1954
Scholarship Program is established in cooperation with The University of Akron. The program to this day is designed to support a total of four chemistry or chemical engineering students.
April 1955
Akron Rubber Group was incorporated.
Fall 1955
Technical Lecture Series is established, also in cooperation with The University of Akron. To date this series has been instrumental in bringing together the top minds from the many industry related disciplines.
Winter 1968
For a long time, memberships came solely from the tire companies so heavily concentrated in the Akron area creating a focus on tire related topics for all symposia and events. Around this time however, the Akron Rubber Group forged a concentrated effort to expand coverage to the rubber industry as a whole, an effort that continues today. Established also at this time were guidelines setting forth standards for annual meetings and symposia.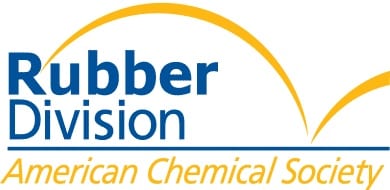 Rubber Division, ACS Meetings for 2023
2023 SPRING:
Spring Technical Meeting, April 25 – 27, 2023, Marriott Cleveland East, ​​​​​​​26300 Harvard Road, Warrensville Heights, Ohio
2023 FALL:
International Elastomer Conference, Technical Meeting & Educational Symposium, October 16 – 19, 2023, Cleveland, OH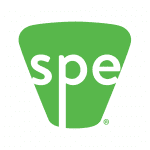 Inspiring Plastics Professionals
Visit their website for a full calendar of events.
Resources
Archived Historian Reports
Office
P.O. Box 553
Hudson, Ohio 44236